Energy Healing For Dogs
Energy healing for dogs is a great way to heal your beloved dog without intervention from a vet which can cause unnecessary stress to your dog. I have used this successfully on my 12 year old doggy "Prince". He was suffering from arthritis in his back legs. Also, he had several growths on his body. He also has a very big phobia of vets after an operation he had before we rescued him. So much so that we thought the stress of taking his was doing more harm than good. So I decided to try my "energy healing for dogs" technique which I was developing at the time alongside my skills with humans.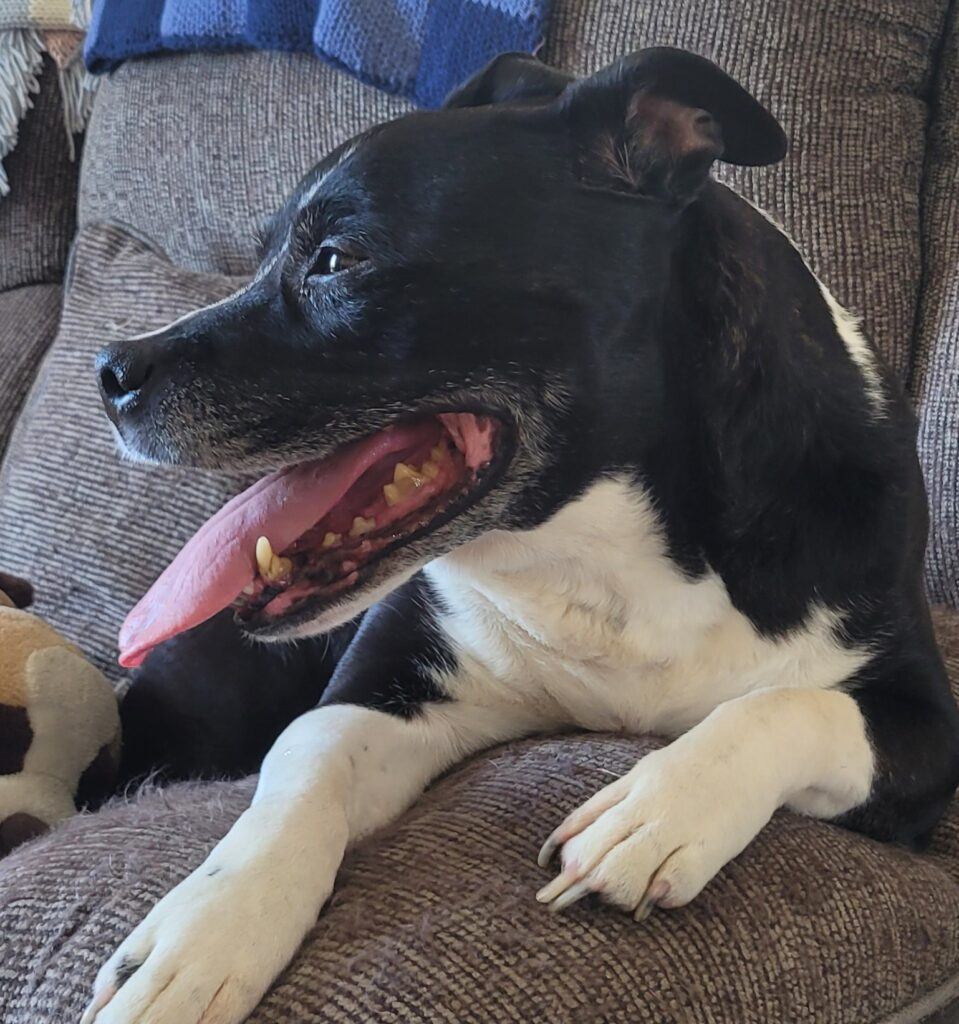 The energy healing I use with dogs is very similar to the ones I use on my human clients. I send healing remotely and use "source energy" to bring about this healing. It is none intrusive and quite pleasant for doggies. My Prince just falls asleep while I am doing it on him. I just basically meditate and start my energy healing for dogs routine. I first speak to the dog's higher self, and before you ask, yes animals do have souls and I still need permission to do energy healing. Once permission is granted I bring "source energy" into the energy field of the dog. This is used to help with any emotional imbalances which can lead to a physical ailment, just like in humans
None Intrusive Healing Method For Dogs
Once this energy is in the energetic field of your dog I proceed to direct this energy to where it is needed the most. I also use "source energy" to detox your dog of any toxins which have built up. This toxin release is often all that is needed to promote healing in your doggy. Once the energy transfer is complete I ask the dog's higher self to use this energy after the session to carry on the healing until the next session, if needed of course.
My dog Prince experienced a drastic change in arthritis he was suffering from in his back legs. Also, his growth has nearly disappeared altogether. I was giving him natural supplements to ease the pain before I did the energy healing for dogs method, but now he does not need anything extra at all. I just send him more healing about once a month just to keep him fit and healthy. After the results I got with my dog I decided I would offer this as a service to other dog owners. This type of energy healing for dogs has proven to be a busy part of my healing time. We often put our health at risk but when it comes to our beloved dogs we certainly put them first.
I Want To Heal Your Dog
If you are reading this and want to get some energy healing for your dog just make an appointment like normal as a human client. Once I email you and confirm the booking you can instruct me then about the healing you need for your dog. To help me get a better connection for this energy healing, it would be better if you could email me a picture of your dog and its name. Even better would be a zoom meeting which I will arrange and I could meet your doggy there. If this is not possible though. The picture will be sufficient to start this energy healing for dogs technique. Hope to hear from you soon. All my love Alan Stockdale.